Located in the community of Eastside Costa Mesa in southern California, approximately one mile from the beach, this home brings a modest contemporary touch to what was once a dated traditional single story home. The existing home was a scaled-down 2 bedroom, 1 bath traditional design of the 1930's. We envisioned retaining some of its character and charm while updating it into the 21st century. We added 1000 sf to the existing 1200 sf home. The newly designed home opened up the floor plan and was designed with an indoor outdoor theme that allows spaces to blend into one another and create an overall spacious feel. The new design included skylights so that every bathroom and bedroom had access to natural light. The home also combined scissor trusses with conventional framing which added value to important areas with vaulted ceilings and economy to areas with flat lids.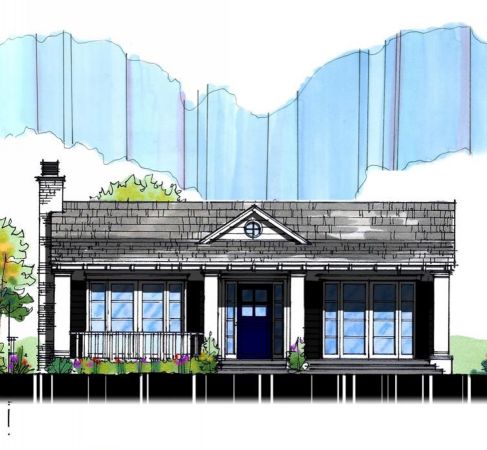 The single story home has added curb appeal with its symmetric traditional front elevation with large open patio that opens onto a large front yard.
The exterior is primarily smooth white stucco with wood-paneled front columns and a porch with simplified traditional details and a contemporary feel with a metal standing seam roof. The home now features a transitional feel combining both the traditional and contemporary styles with modern open California living.
Project Stats
Size: Appx. 2,843 S.F.
Collaboration
Architect: Brandon Architects
Builder: Spinnaker Development
Landscape Architect: Dale Waldo
Related Projects