Cliff Drive
Newport Beach, CA
Although this traditional Newport Beach home is fairly large, its design successfully preserves the intimate and welcoming feel that a home should have. The residence is approximately 7,553 s.f., including a basement level fully equipped to entertain with a media room, bar, and wine room.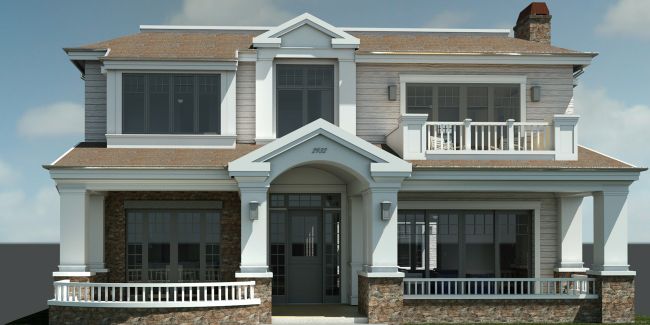 A main level with a grand entry draws the eye to its porch and entry door as the focal point of the front façade.
Upon entry the main level is composed of the foyer, formal dining, great room, kitchen, butler's pantry, and a courtyard that provides with daylight and access to the outdoors from the core of the house, an office and a 4-car garage. A second floor houses the master suite, an office, two bedrooms, a laundry room, a gym, and a third floor that has a bonus room and a large viewing deck at the ideal height to take advantage of those coastal views.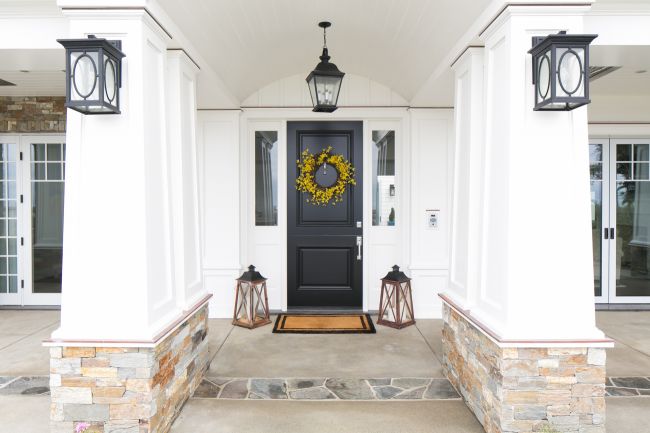 The home's materials consist primarily of wood siding, composite shingle with accents of copper, and warm-tone natural stone.
Project Stats
Size: Appx. 7,553 S.F.
Collaboration
Architect: Brandon Architects
Builder: Patterson Custom Homes
Related Projects