Grand Canal
Newport Beach, CA
This charming, traditional beach house is located in the heart of Grand Canal, a canal situated in Balboa Island, Newport Beach. The design and program layout seeks to maximize the outdoor living space and take full advantage of the views and access to the water. The massing of the house juxtaposes the narrow site by breaking the front façade into two sections; this creates depth and hierarchy which is further emphasized by the use of different but complementing materials like white brick , and warm grey wood siding and white siding.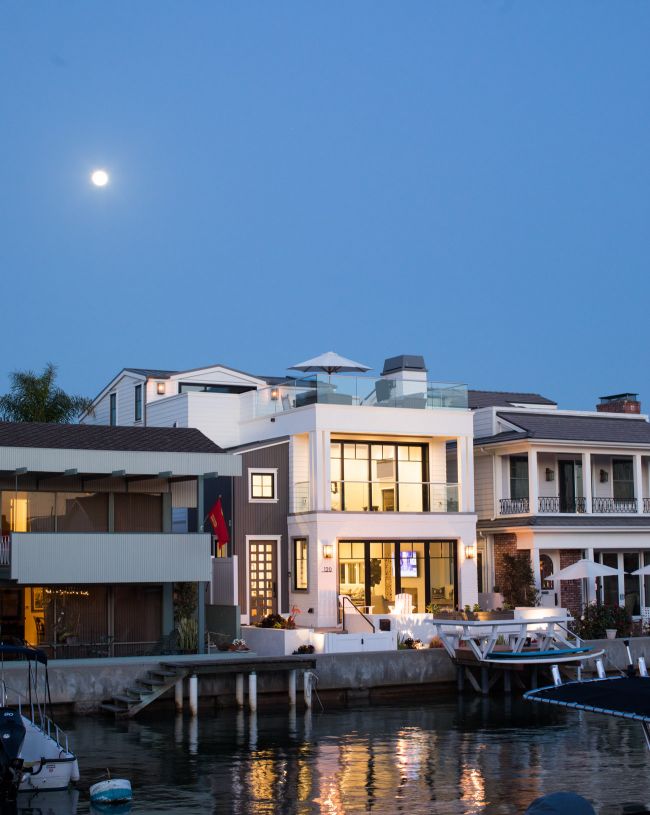 The unique design of this house effortlessly makes it stand out whether you see it from the boardwalk or boat cruising through the canal.
The main floor is composed of common spaces such as the kitchen, great room, an office, and the garage. The second floor houses the master's suite, two bedrooms with bathrooms and a laundry room.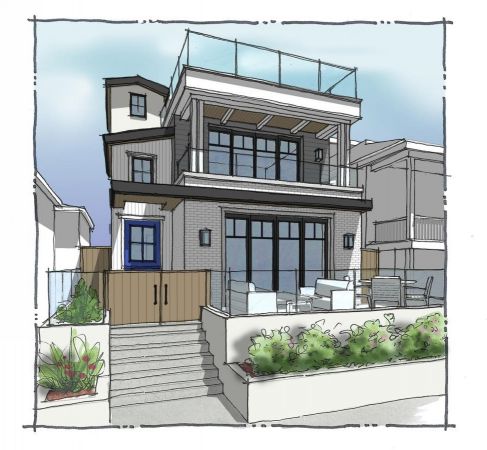 The third floor is dedicated to outdoor living and entertainment, including a covered cabana, viewing deck, spa and bbq areas.
Project Stats
Size: Appx. 2,739 S.F.
Collaboration
Architect: Brandon Architects
Builder: Winkle Custom Homes
Related Projects