Port Locksleigh
Newport Beach, CA
This Port Streets home expand on traditional details with an updated look. The grand proportions of the architecture create a strong street presence comprised of large gable ends with an iconic circular window at the center. The foyer of the home is a perfect match for the grand entrance with a groin vaulted ceiling and unique smooth plaster finish followed by a central atrium that draws natural light into the heart of the home. The large ridge skylight at the atrium supports an open layout for the second floor that visually connects each of the bedrooms with built-in homework niches in-between.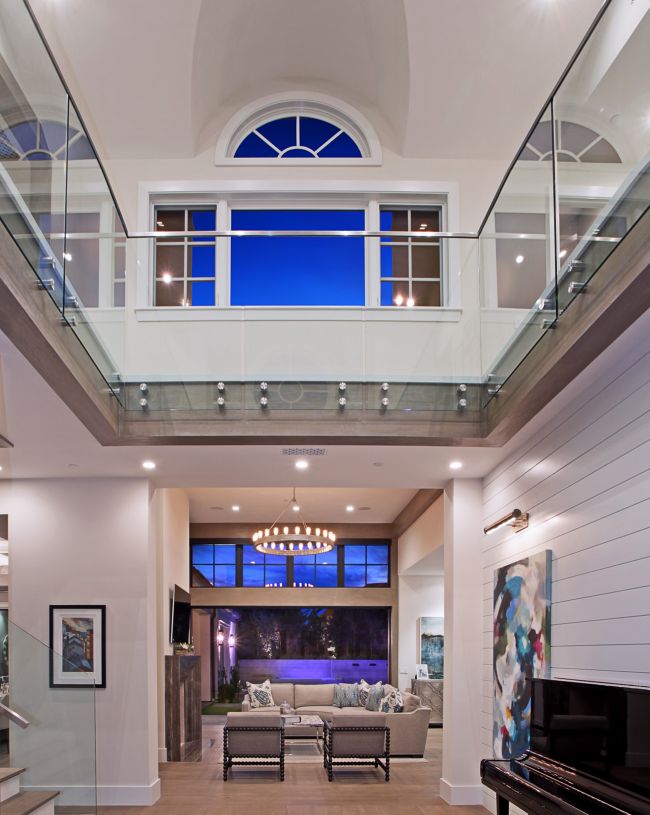 High ceilings at the great room create a large volume for the living space that spills out to the backyard through large pocketing doors with clerestory windows above.
The outdoor space is shaped by a single-story roof line that houses the outdoor cabana and teen room and opens up to the open lawn, pool area, and bbq making it the perfect entertaining place for this family home.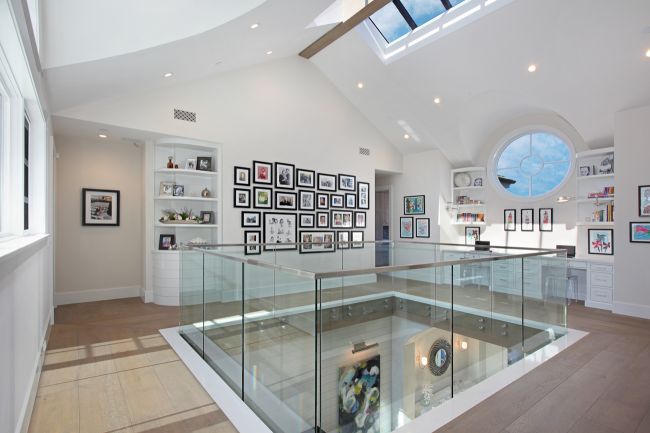 Large secondary bedrooms with loft spaces above are bested only by the spacious master retreat with views over the property.
Project Stats
Size: Appx. 9,395 S.F.
Collaboration
Architect: Brandon Architects
Builder: Patterson Custom Homes
Interior Designer: Churchill Design-Trish Steele
Related Projects