October 1, 2020
Elevated Magazine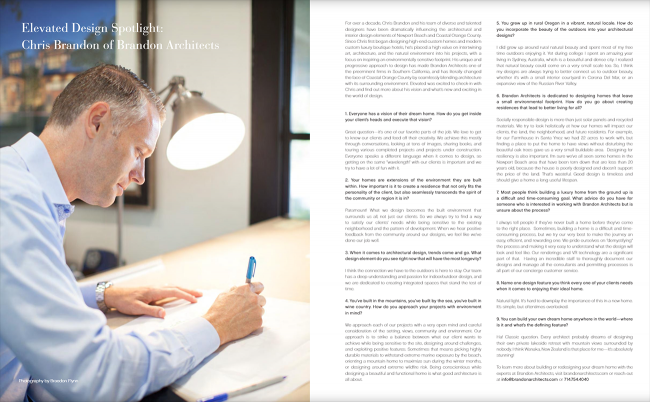 "We approach each of our projects with a very open mind and careful consideration of the settings, view, community, AND ENVIRONMENT... BEING CONSCIENTIOUS WHILE DESIGNING A BEAUTIFUL AND FUNCTIONAL HOME IS WHAT GOOD ARCHITECTURE IS ALL ABOUT."
"His unique and progressive approach to design has made Brandon Architects one of the preeminent firms in Southern California, and has literally changed the face of Coastal Orange County by seamlessly blending architecture with its surrounding environment."

Elevated Design
"we love to get to know our clients and feed off of their creativity... we try to have a lot of fun with it."
The Farm