June 1, 2021
Modern Luxury Riviera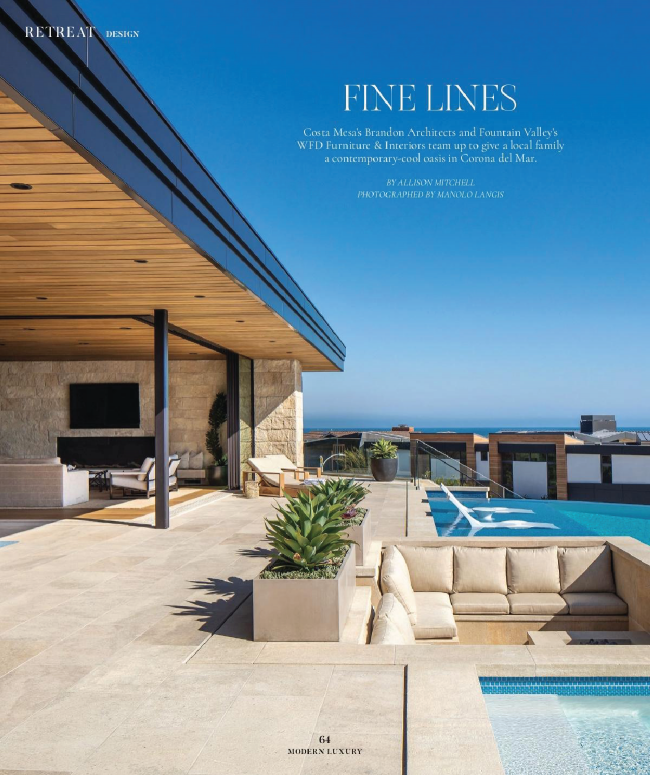 "Pacific Ocean views are revealed through the great room's retractable glass walls... a sunken seating area with a fire pit complements the spectacular pool."
"COSTA MESA'S BRANDON ARCHITECTS SOUGHT TO CREATE AN INDOOR-OUTDOOR PARADISE THAT EMPHASIZED CALIFORNIA LIVING"

Modern Luxury Riviera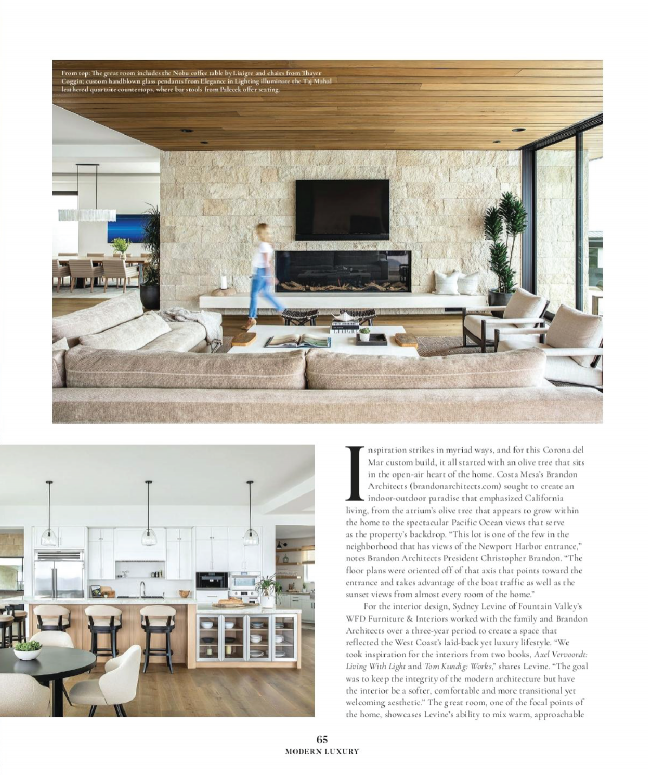 "THE GOAL WAS TO KEEP THE INTEGRITY OF THE MODERN ARCHITECTURE BUT HAVE THE INTERIOR BE A SOFTER, COMFORTABLE, AND MORE TRANSITIONAL YET WELCOMING AESTHETIC."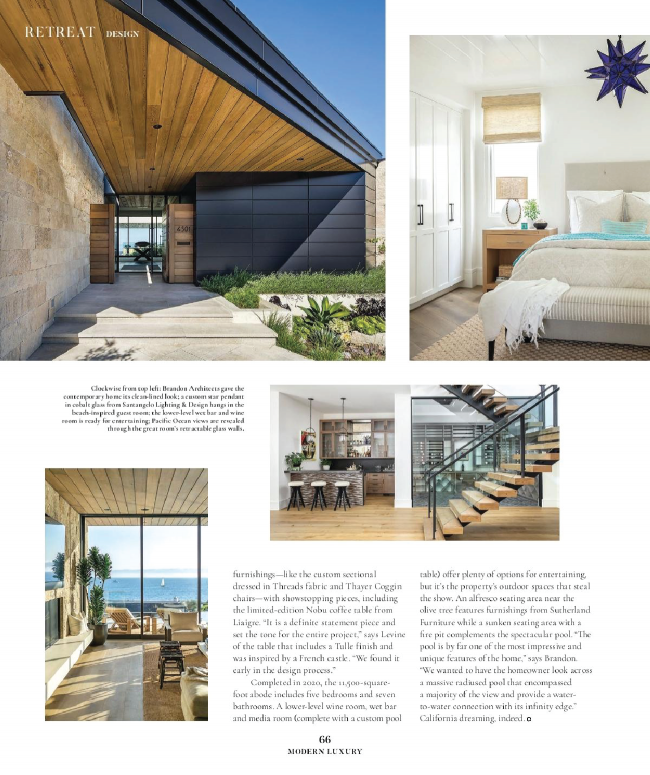 "California Dreaming, Indeed."
Perham II