Acacia I
Corona Del Mar, CA
This duplex is located on Acacia Avenue in Corona Del Mar, south of Pacific Coast Highway. It's a 3-story structure which includes a front unit of 1,940 s.f. and a rear unit of 1,204 s.f. The narrative of this home revolved around the client's typical day and their probable emotional connection to the home. We wanted something that not only filled their needs for a home but inspired them in their daily lives.
There's a 5 degree angle to the interior wall of the atrium that carries all the way to the 3rd floor so the space widens as you go up. This atrium space was an anchor to the design of the home which we knew was going to bring a lot of natural light and drama to a smaller home on a small lot.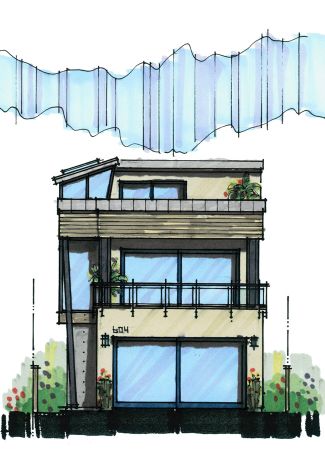 A project's aesthetic should start as a blank canvas and be influenced by all the components of the Program; the site, client, function, day-lighting, etc…
This Modern Duplex incorporates an open layout with plenty of modern details. The units have a large amount of exterior glazing allowing for plenty of natural light. The exterior consists of cast in place concrete, smooth stucco, ipe wood siding, western door and window wall systems, and large steel I beams exposed on the front exterior along with a glass balcony with metal stanchion detail.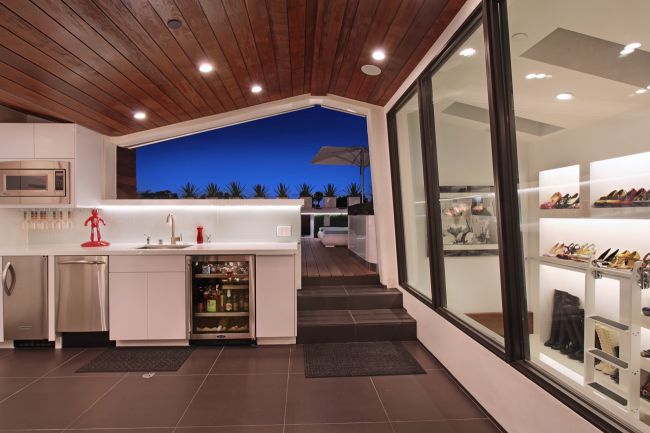 The interiors incorporate unique wall materials/textures, modern light fixtures, stairs with open risers, and glass partitions to open up the space.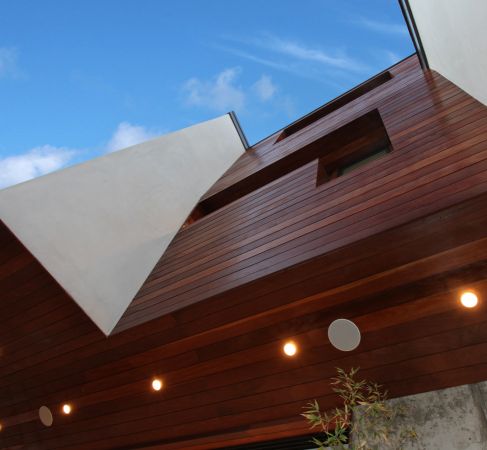 We strove to create moments rather than spaces, whether it encouraged the chance to be social and meeting the many neighbors that walk the area, or watching the sun set over the ocean at the end of the work day.
Project Stats
Size: Appx. 3,527 S.F.
Collaboration
Architect: Brandon Architects
Builder: Patterson Custom Homes
Interior Design: Ultra-Mod
Related Projects