Beach View I
Dana Point, CA
This home showcases traditional craftsmanship and a quality of construction reminiscent of homes built a century ago in certain U.S. coastal communities. Our efforts to recapture this quality rely on a richness of detail and materiality, enhanced by modern improvements. The architectural style is classified as 'California Beach Cottage,' and is characterized by white horizontal siding, brick, and natural wood shingle roofing articulated by centered gables and low sloping roof dormers.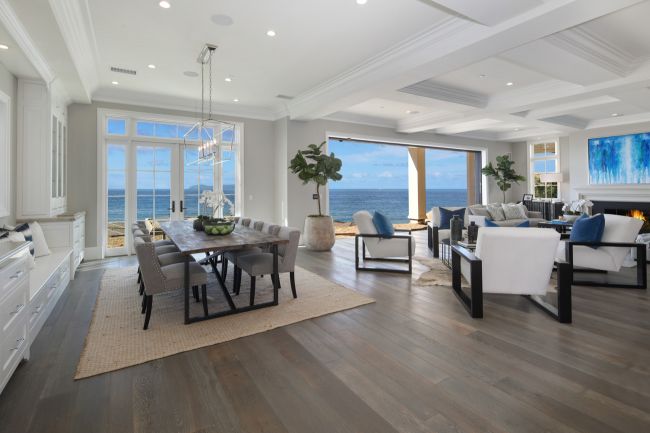 Large pocketing doors open the suite up to a large view deck to maximize the 45 feet of ocean frontage.
Project Stats
Size: Appx. 8,025 S.F.
Collaboration
Architect: Brandon Architects
Builder: Genova Capital
Interior Designer: Details A Design Firm
Related Projects