East Bay II
Newport Beach, CA
The East Bay II Residence, situated on the Harbor side of the Balboa Peninsula in Newport Beach, takes advantage of not having a neighbor to one side with its two entirely unique faces, one oriented to the the adjacent street, while the other opens out onto the Harbor. On the street side, where foot-traffic is heavier, window openings are more sparse but are meaningfully-placed to let light into the upstairs bedrooms and to show off the central staircase, which runs the full three floors of the home. On the side facing the Harbor, large sliding glass doors open the home to the outdoors, connecting the main room on the first level to the expansive outdoor patio, which features a custom putting green and fire feature.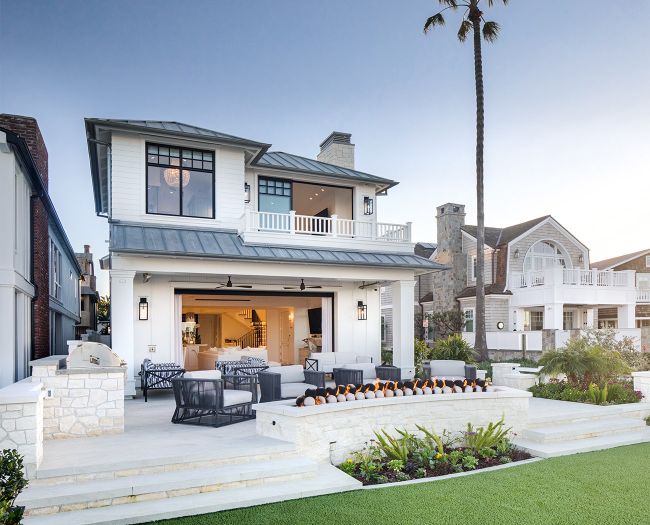 White wood siding and light stonework, combined with a darker aluminum roof and steel windows, makes the home easily distinguishable from the wall of Harbor-facing homes
A rooftop deck sits back towards the center of the home, creating a more private space while providing the homeowner with 360 degree views
Project Stats
Size: Appx. 3,224 Sq.Ft.
Collaboration
Architect: Brandon Architects
Builder: Patterson Custom Homes
Interior Design: Churchill Design
Related Projects