Evening Canyon II
Corona Del Mar, CA
Evening Canyon is a romantic reinterpretation of classical design with a modern flare. This European inspired farmhouse incorporates traditional architectural materials and form while introducing a contemporary central spin which frames the entry foyer and spills out into the courtyard as a large colonnade system. Large two story glass storefront units span between the brick columns that and runs the full length of the rear yard. This allows a majority of the home the opportunity to experience views of the rear yard and take advantage of large operable door systems for indoor/outdoor living.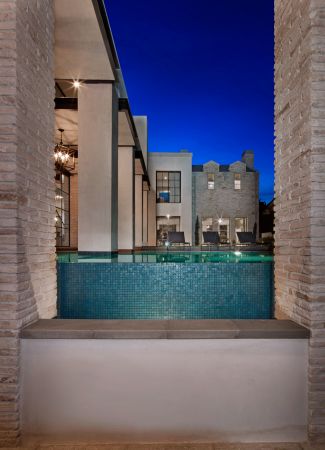 custom detailing creates a truly unique coastal living experience fitting for the prestigious Shorecliffs Community.
Project Stats
Size: Appx. 6,336 S.F.
Collaboration
Architect: Brandon Architects
Builder: Team Ultimo
Landscape Architect: DWLA-Dale Waldo
Related Projects