Larkspur III
Corona Del Mar, CA
This home is located on the ocean side of Pacific Coast Highway in the Corona Del Mar Village, and takes inspiration from East Coast Traditional and Shingle-style architecture while blending some more contemporary and modern features such as the open floor plan and steel doors and windows at the entry.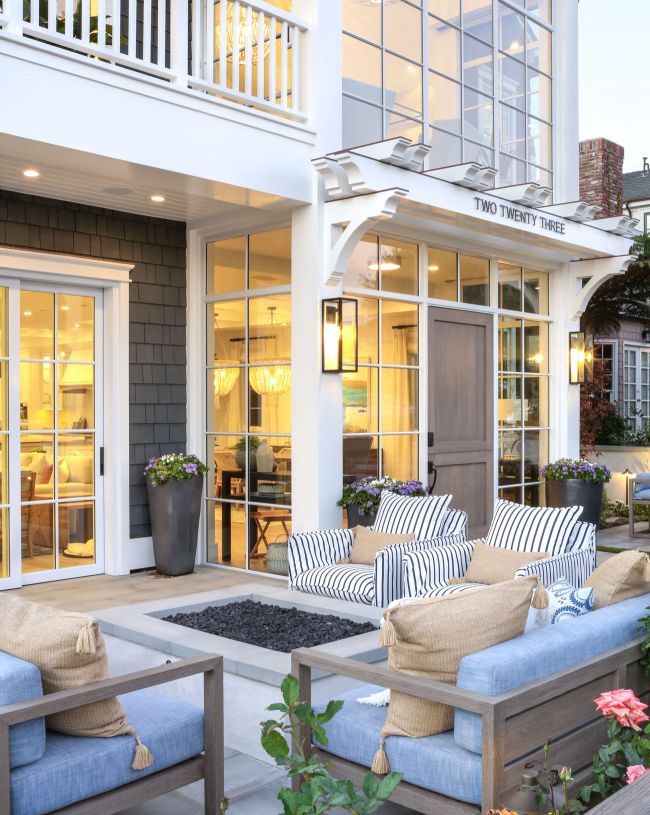 Other features include exterior trellis shade structures, tall vaulted ceilings, and a stained blue shingle finish with white trim that adds to the richness in detail and design of the home.
Another powerful feature of the design is the double height volume between the courtyard and the kitchen, and the second floor walk to the master, providing more light and volume.
Project Stats
Size: Appx. 5,000 S.F.
Collaboration
Architect: Brandon Architects
Builder: Patterson Custom Homes
Interior Designer: Lindye Galloway
Related Projects