Pescador
Newport Beach, CA
The Pescador Residence is a redevelopment project with the primary objective of maximizing the view potential of the property. This goal was realized during the design process through the use of large glass volumes, which are layered with solid mass, such as the floating concrete wall that creates privacy at the street while heightening the arrival sequence.With an open floor plan, the view opportunities of the home were maximized while simultaneously connecting indoor/outdoor living spaces to create unique vantage points from view decks, the infinity pool/spa, outdoor kitchen, and balconies.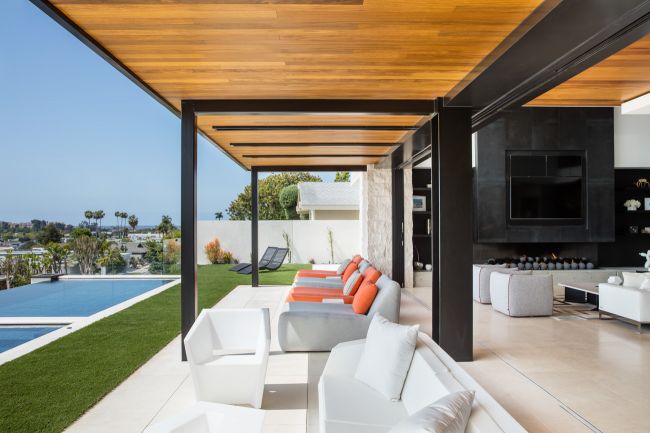 At the rear elevation, expansive window walls are layered with exposed steel structure and extended rooflines.
In consideration of the exterior design, we treated the living spaces as one large glass volume and then carefully considered the program of each space to direct the way in which additional structure and mass was introduced.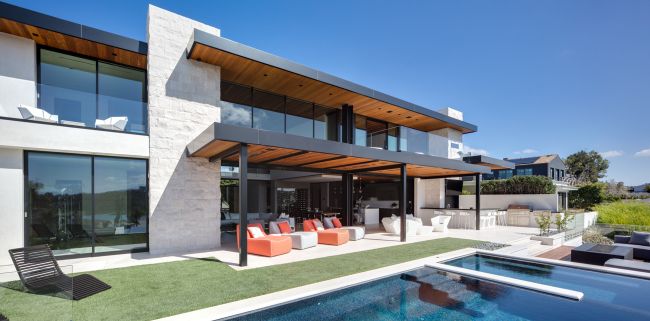 Strong stone towers anchor the building to the ground and conceal private elements of the building program.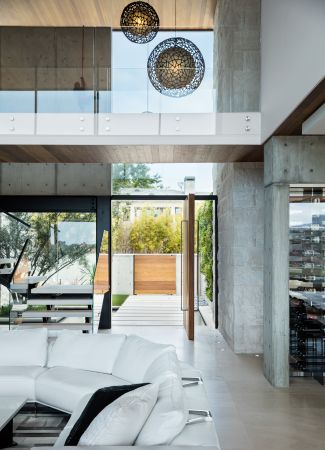 In harmony with the floating concrete wall, roof eaves extend over fixed panes of glass as natural wood ceilings carry over and blur the line between interior/exterior.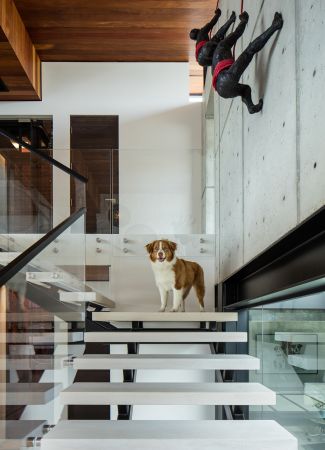 An elevated, cast-in-place concrete wall levitates from the exterior through to the interior to shape the entry to the guest suite.
Project Stats
Size: Appx. 6,457 S.F.
Collaboration
Architect: Brandon Architects
Builder: RDM
Interior Designer: Ultra-Mod
Landscape Architect: MDZA
Related Projects