Via Yella I
Newport Beach, CA
This custom home on Lido Isle embraces the strata lifestyle by opening up to the pedestrian way. Traditional materials such as white-washed brick, steel doors and windows, and wood paneling are expressed with contemporary detailing to draw the exterior through the interior of the home.
By eliminating the wall planes, the rich and timeless quality of the steel defines the interior space and creates interior rooms that can be completely opened and closed to facilitate the indoor/outdoor lifestyle that makes southern california so desirable.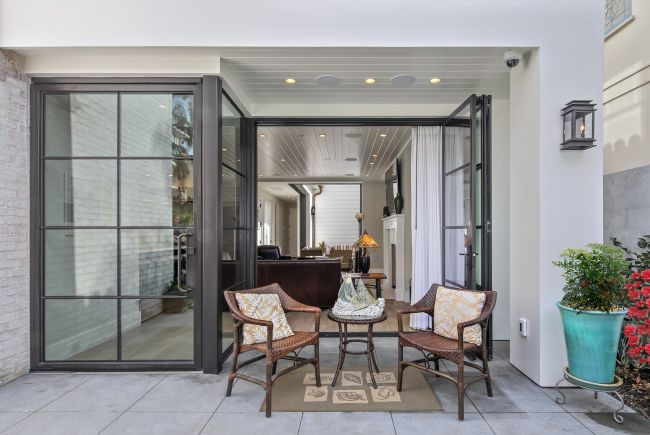 The primary entrance from the strata is defined by a custom steel enclosure that folds beneath the master deck.
Project Stats
Size: Appx. 3,245 S.F.
Collaboration
Architect: Brandon Architects
Builder: Patterson Custom Homes
Interior Designer: Brooke Wagner Design
Landscape: Dave Pedersen
Related Projects