Located on the north side of the Newport Peninsula, this home is the ideal modern beach escape. In close proximity to both restaurants and beach, this retreat is tucked along the Balboa Coves. The modern design helped maximize the overall design with expansive windows that connect the beach sunsets to the west and the rolling Newport Beach hillside sunrises to the east.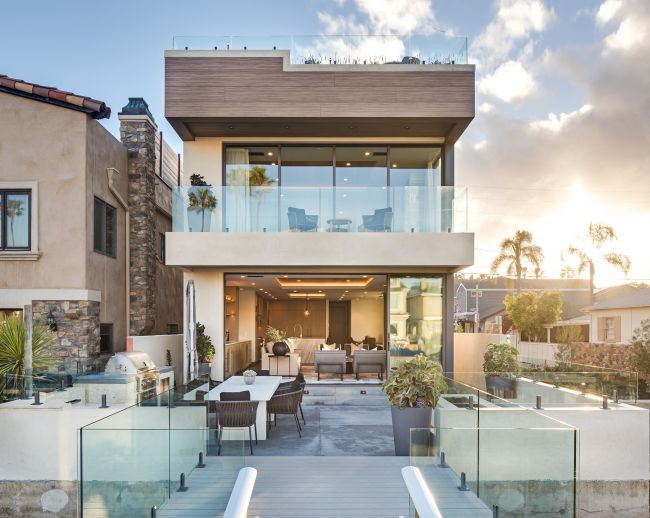 The materials were specifically chosen to directly connect the beach elements, sandstone exterior and the same variety of wood as was used on the Newport Pier.
The third floor deck has two full-use exterior spaces for private use or functional entertainment.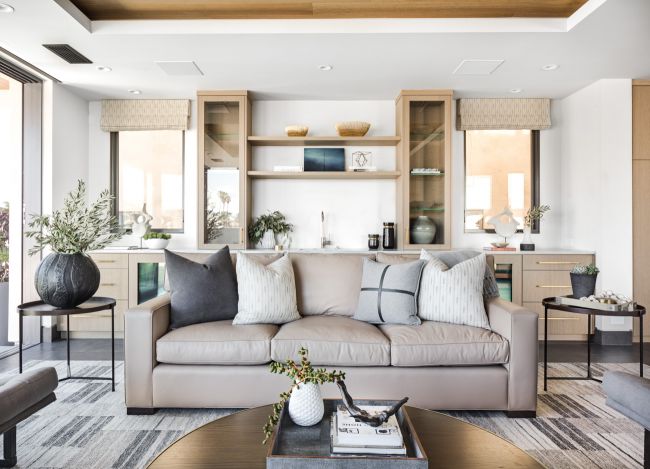 Interior spatial flow was designed to connect to the exterior, with most rooms having a direct connection to some form of outdoor space.
Project Stats
Size: Appx. 3,291 S.F.
Collaboration
Architect: Brandon Architects
Builder: RDM
Interior Designer: Brooke Wagner Design
Related Projects